The Complete Driver Academy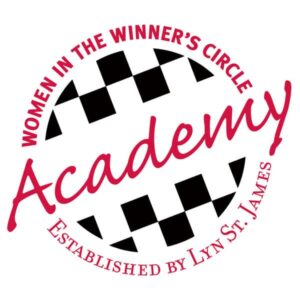 The Complete Driver Academy, established in 1994 (and originally named the Lyn St. James Driver Development Program), was the most comprehensive educational and training program of its kind for talented women race drivers who aspired to reach the professional levels of motorsports.
The Academy had a two-fold purpose:
identify potential champion women drivers who have demonstrated success on the track and have a desire to pursue a career in professional motorsports; and
create an experience that will provide the tools to further women drivers' careers in motorsports as well as enhance their lives on and off the track.
The Academy was comprised of three invitation-only weekend sessions with interim assignments, which participants were expected to complete.
Session One: Physical and Mental Preparation
This session focused on the physical and mental preparation required of a champion driver. Drivers experienced a physical workout and learned how to develop an effective fitness plan. They underwent physical testing to create a baseline for improvement. The group gained knowledge in preparing the mind for competition and received MindShaper™ Software to use as a tool in improving mental skills such as focus, concentration, and reaction time.
Session Two: Business Seminars and Media Training
Participants received training in various aspects of working with the media, including being interviewed, writing press releases, and making speeches. This session also included seminars on "The Business of Racing" and "The Brand YOU" including topics on sponsorship and financial planning. The prerequisite for Session Two was completion of Session One and an invitation from Lyn St. James.
Session Three: On Track and Technical
This session included time on-track and focusing on the technical aspects of the sport. Drivers gained seat time in a variety of vehicles and were able to demonstrate skills learned in the mental prep part of Session One. Academy staff had an opportunity to observe the participants skill and demeanor in a track situation. The prerequisite for Session Three was completion of Sessions One and Two, and an invitation from Lyn St. James.
Hundreds of talented and gifted women drivers attended The Complete Driver Academy. Please click here to view a listing of alumni.