The Henry Ford Traveling Exhibit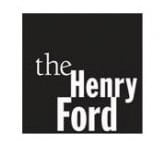 Women In The Winner's Circle: The Traveling Exhibit
The Women in the Winner's Circle Foundation has joined forces with The Henry Ford of Dearborn, MI – America's greatest history attraction – to document the extraordinary history and accomplishments of women in motorsports through the development of an inspirational 1,000 sq. ft. exhibit.
Women have been competing in the world of motor sports since 1901, when Camille du Gast entered the great Paris-Berlin motor race. At a time when it was socially unacceptable that a woman would replace her chauffeur as a driver, du Gast was rewarded with 19th place in the heavy class and 33rd overall out of 47 finishers. While du Gast and later Helle Nice, were the pioneers of women in motor car racing, today women have broken into the male-dominated world of professional racing. Drivers like Danica Patrick and Ashley Force Hood are leading the pack and saying "Here We Are!"
Women in the Winner's Circle Exhibit Goals
Engage viewers, and inform them about the history of women in motorsports, integrated with a timeline identifying significant events for women in society
Raise awareness of the growing women's presence and leadership in the sport
Provide role models for the power of determination and positive thinking
Showcase racing as a gender-neutral sport, where men and women truly compete together and against each other without handicaps; in effect demonstrating that racing is a "true example for society"
For additional information, please click here to download a brochure about The Traveling Exhibit.
For information about hosting the exhibit at your facility, please contact Christian Overland (ChristianO@thehenryford.com) at The Henry Ford Museum.