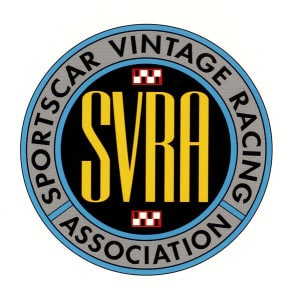 Southlake, TX (July 1) – The Sportscar Vintage Racing Association (SVRA) today announced that Lyn St. James will return to Portland as the Grand Marshal of the SVRA Portland Vintage Racing Festival, at Portland In- ternational Raceway, July 9-12, 2015.
Lyn St. James is a seven time starter of the Indianapolis 500 and holds the distinction of claiming Indy's Rookie of the Year in 1992 after her 11th place finish at the Brickyard. Lyn, a skilled road and oval racer has significant racing history at Portland Intl. Raceway. In 1981 she raced in the IMSA Kelly American Challenge Series at PIR. In 1983 she wheeled the #18 Ford Mustang during the SCCA Budweiser Trans-Am Series. 1985 thru 1987 Lyn raced in the IMSA Camel GTO Series at Portland. During the Portland CART race in 1993, Lyn raced the #90 Lola. Her last appearance at PIR was in 1999/2000 as the Series Director for the Women's Global GT Series.
This is year the Jaguar Driving Experience offers an autocross and Land Rover off road experience to race fans. The SVRA is featuring the Historic Trans-Am cars and has 8 groups of race cars spanning 7 decades of racing history. The array of entries include select Pre-War cars, classic sports cars, Sports Racing, Formula cars, Can-Am cars and more. Saturday night Mitch Ryder and the Detroit Wheels will be in concert at the conclusion of racing. All ticket holders are welcome to stay for the concert.
About SVRA – The Sportscar Vintage Racing Association is the premier vintage racing organization in the Unit- ed States. Founded in 1981 by Ford Heacock III the SVRA has 2,000 members. It currently sanctions 18 events at some of the finest racing venues in the United States, including: the Indianapolis Motor Speedway, Sebring, Road America, Watkins Glen, Auto Club Speedway, Road Atlanta, Pocono Raceway, the Mid-Ohio Sports Car Course, Sonoma Raceway, Portland International Raceway and Virginia International Raceway. The rapidly growing or- ganization hosted the first U.S. Vintage Racing National Championships at the Circuit of the Americas in Austin, Texas in 2013. Further information on SVRA, a complete schedule for the weekend, and an entry list can be found www.svra.com. Also be sure to check our Facebook page and YouTube channel which currently boasts a library of over 70 action-packed videos of our events.
For a downloadable PDF of the SVRA Press Release (contents above), please click here.