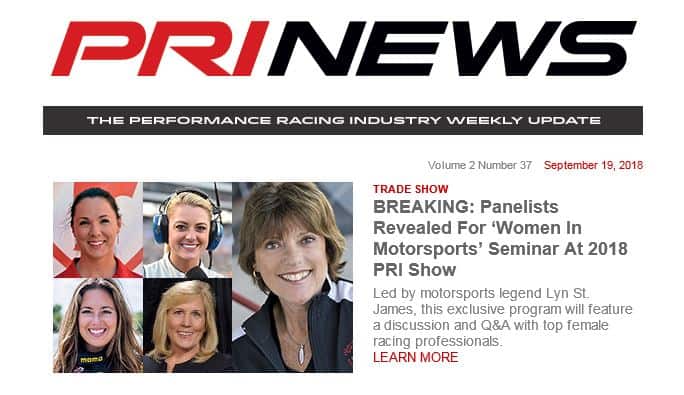 Lyn St. James will headline the Opportunities for Women in Motorsports Seminar at this year's PRI Trade Show. The exclusive seminar which will feature a discussion and Q&A portion is free to attend; and is scheduled for Friday, December 7 from 8AM-9AM in Rooms 241 & 242. Details are as follows:
A distinguished panel of highly accomplished industry members share experiences, perspectives and invaluable advice on how to pursue a future in motorsports. With a focus on the mentorship mindset and encouraging/inspiring advancement for ambitious or would-be female racing professionals, this program will be led by motorsports legend Lyn St. James, whose own impressive career has set the bar for women in the male-dominated sport of auto racing.
Industry members of all generations and genders are invited to hear how these skilled and determined professionals achieved greatness behind the wheel, in the pits, on a crew, and in various other capacities across the spectrum of motorsports. While questions and discussion topics will be directed by St. James, time also will be set aside for audience Q&A.